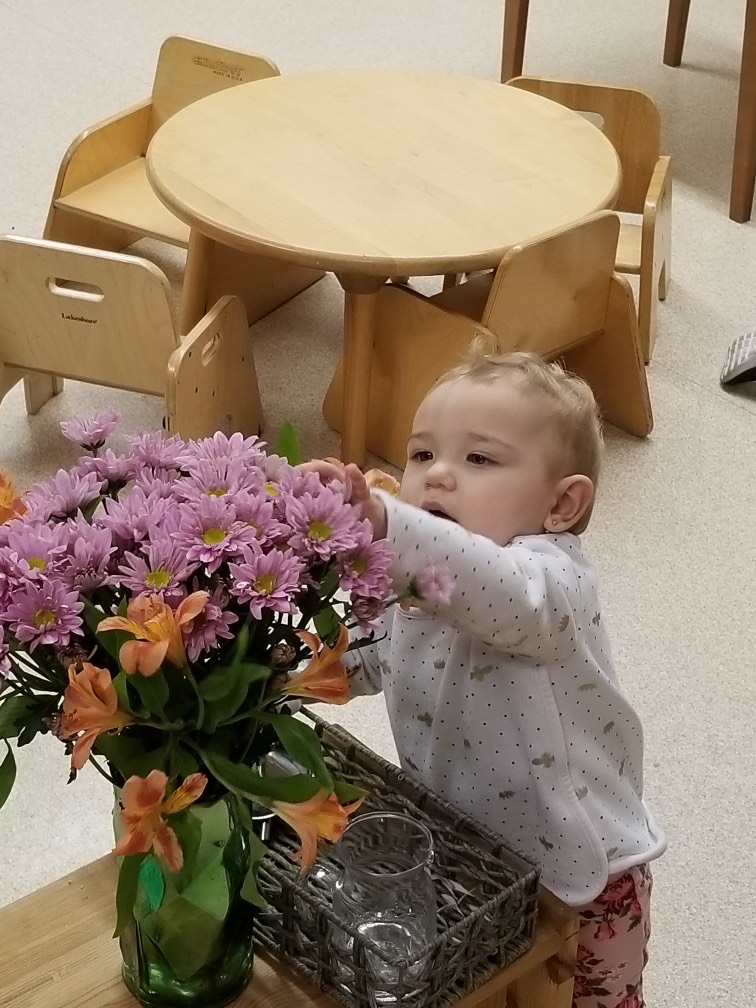 Our Montessori Toddler Community welcomes children ages 12 months (and walking) to 30 months. Children thrive in our carefully prepared Montessori environment which meets their desire for independence, language acquisition, social interaction, movement, cognitive stimulation, personal care and toileting success.
Our Toddler program is the first step in a life-long love of learning. As toddlers progress to the Primary classrooms, they experience harmonious environments carefully designed for children to "learn by doing".
Our Toddler Community is a place where children are respected by nurturing adults. The classroom materials and environment aid in the child's desire for knowledge and growing independence. Parents are encouraged to communicate with staff and can expect teachers to communicate with them, as well. Parents and staff working together will assist in the child's self-development.
Young children develop: independence, self-confidence and language skills
Young children have a natural curiosity and are compelled to stay active in exploration. Based on a deep understanding of child development, the VMS Toddler Community offers an environment that allows each child to grow in his or her own independence and confidence.
The environment offers "freedom within limits" – a safe space, child sized furniture, and materials that have a clear and useful purpose. In the classroom the children have the opportunity to develop fine and gross motor skills, work to control their hands and fingers, identify and classify objects, and practice verbal language during this critical period.
Our outdoor environment has a generous patio for activities like riding the tricycles, playing basketball or making sidewalk chalk art. We have additional areas for playing on the grass, driving trucks in the rocks, sliding down the slide, crawling through a tunnel, playing in a small house and climbing tire towers. The children joyfully help with weeding, planting, watering and picking the flowers, vegetables and fruits from their gardens. We enjoy putting food out for the birds and squirrels. Worms, slugs, spiders, bumble bees, butterflies, etc. are daily favorites to observe.
For tuition and fees for the Honeysuckle & Jasmine Toddler Community classrooms, please go to our tuition page here. You can find registration paperwork for download below: